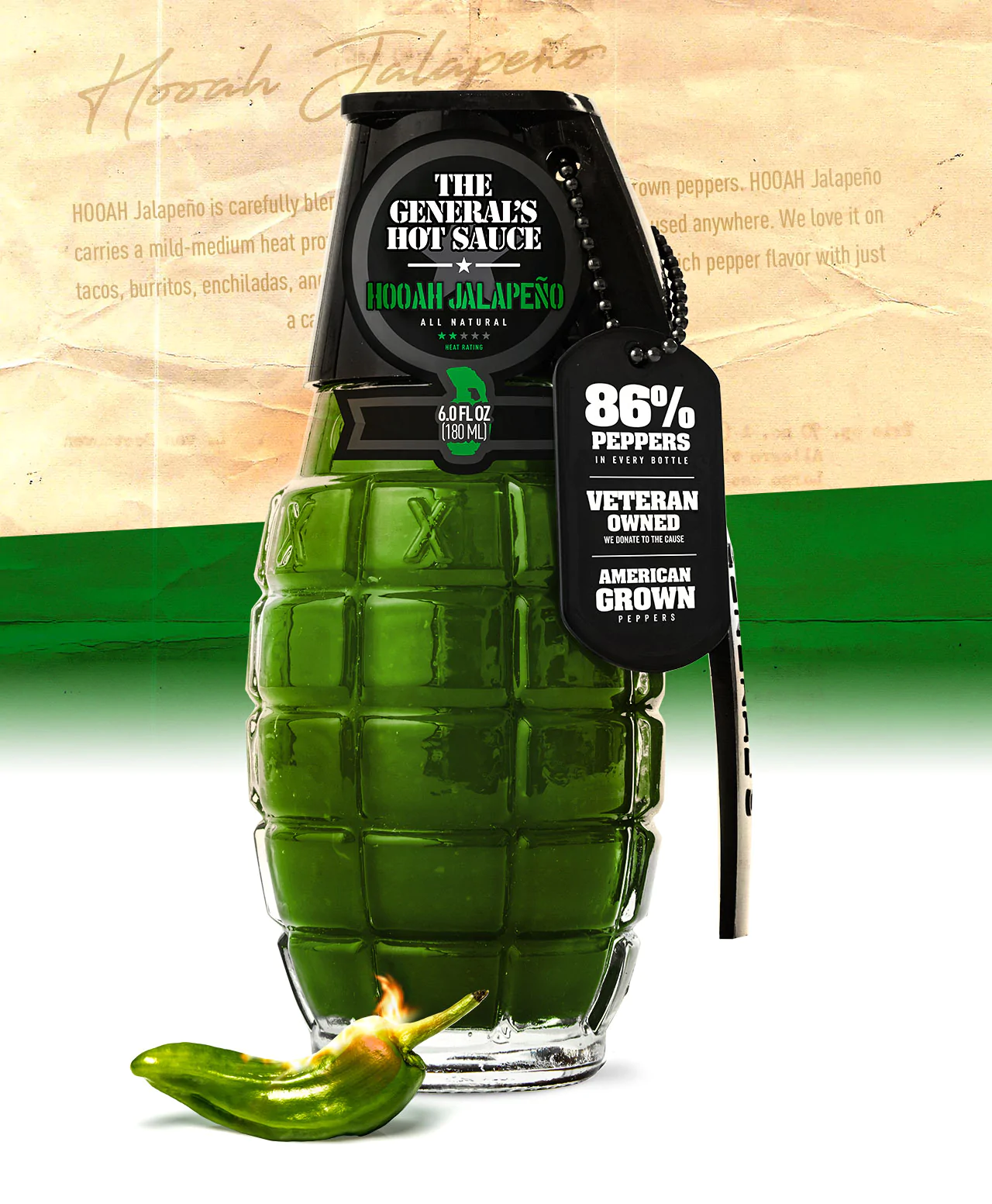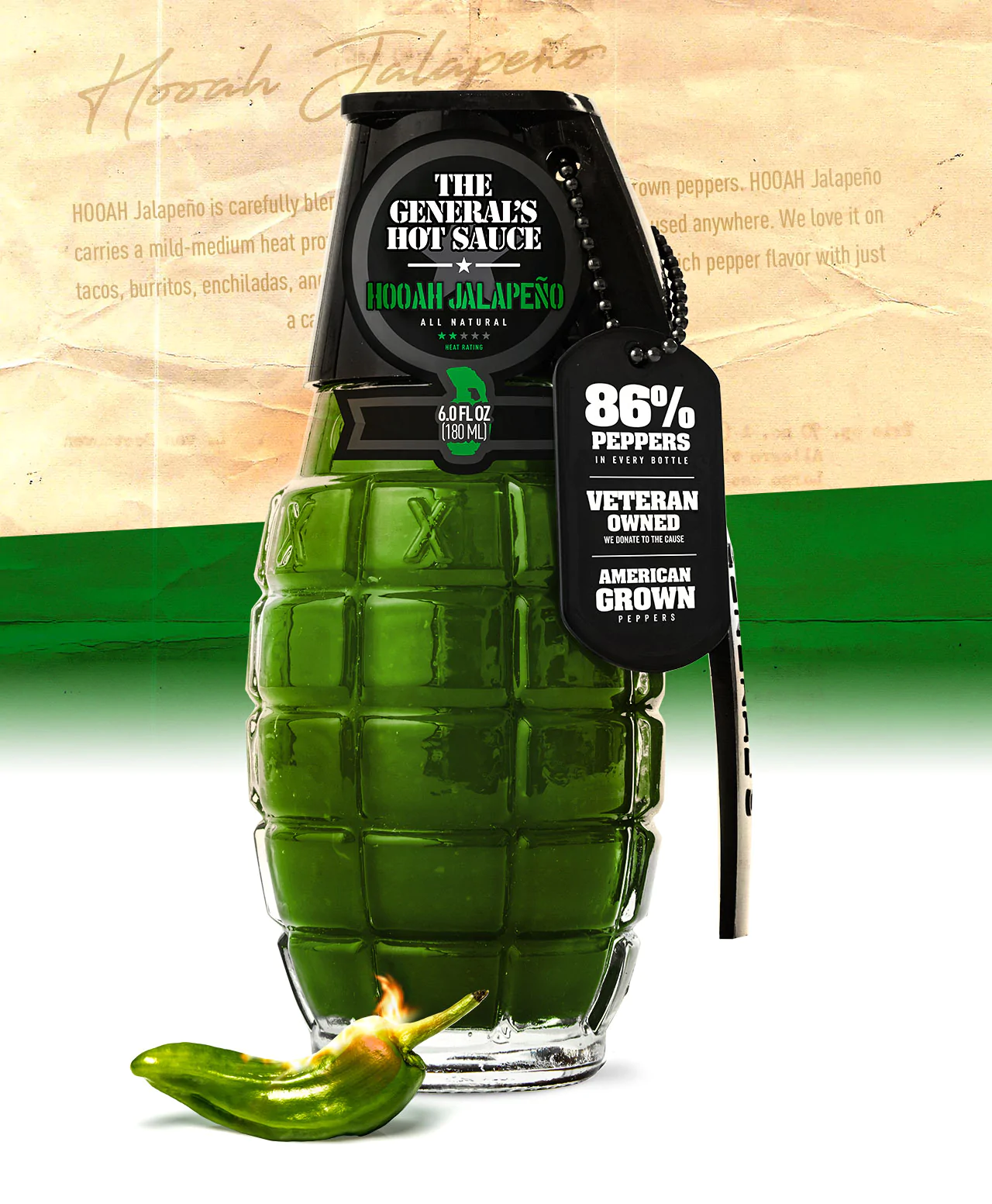 The General's Hot Sauce Hooah Jalapeño
$12.99
The General's Hot Sauce Hooah Jalapeño is carefully blended from aged, American-grown peppers. HOOAH Jalapeño carries a mild-medium heat profile, and is a versatile flavor that can be used anywhere. Use it on tacos, burritos, enchiladas, and even scrambled eggs. If you want rich pepper flavor with just a casual hint of heat, this is the hot sauce for you!
Description
All Natural. Gluten Free. Vegan.
Heat: 2 out of 5 | Mild Medium Heat
Ingredients: American-grown jalapeño peppers, Distilled white vinegar, Salt, Garlic
6oz.