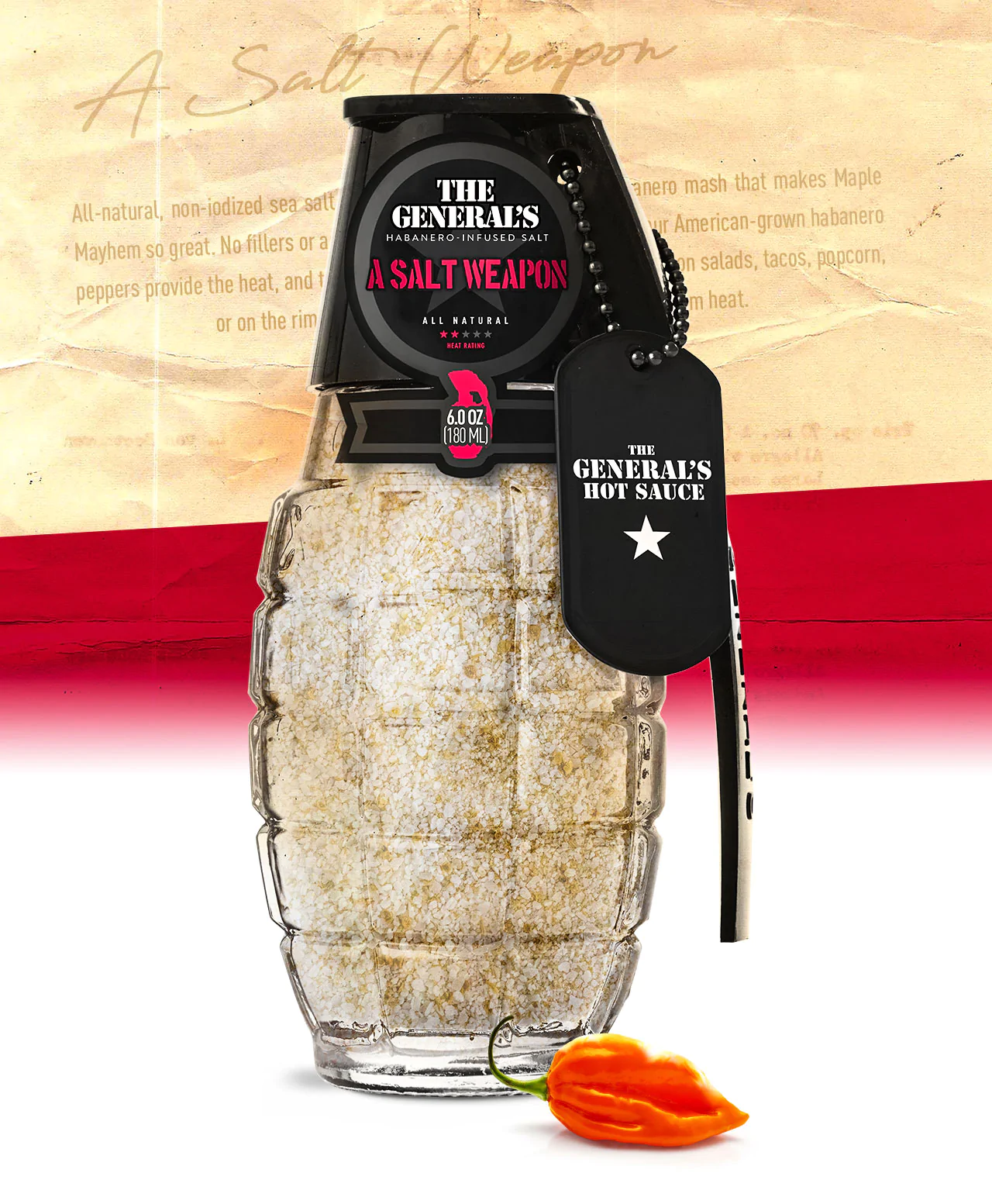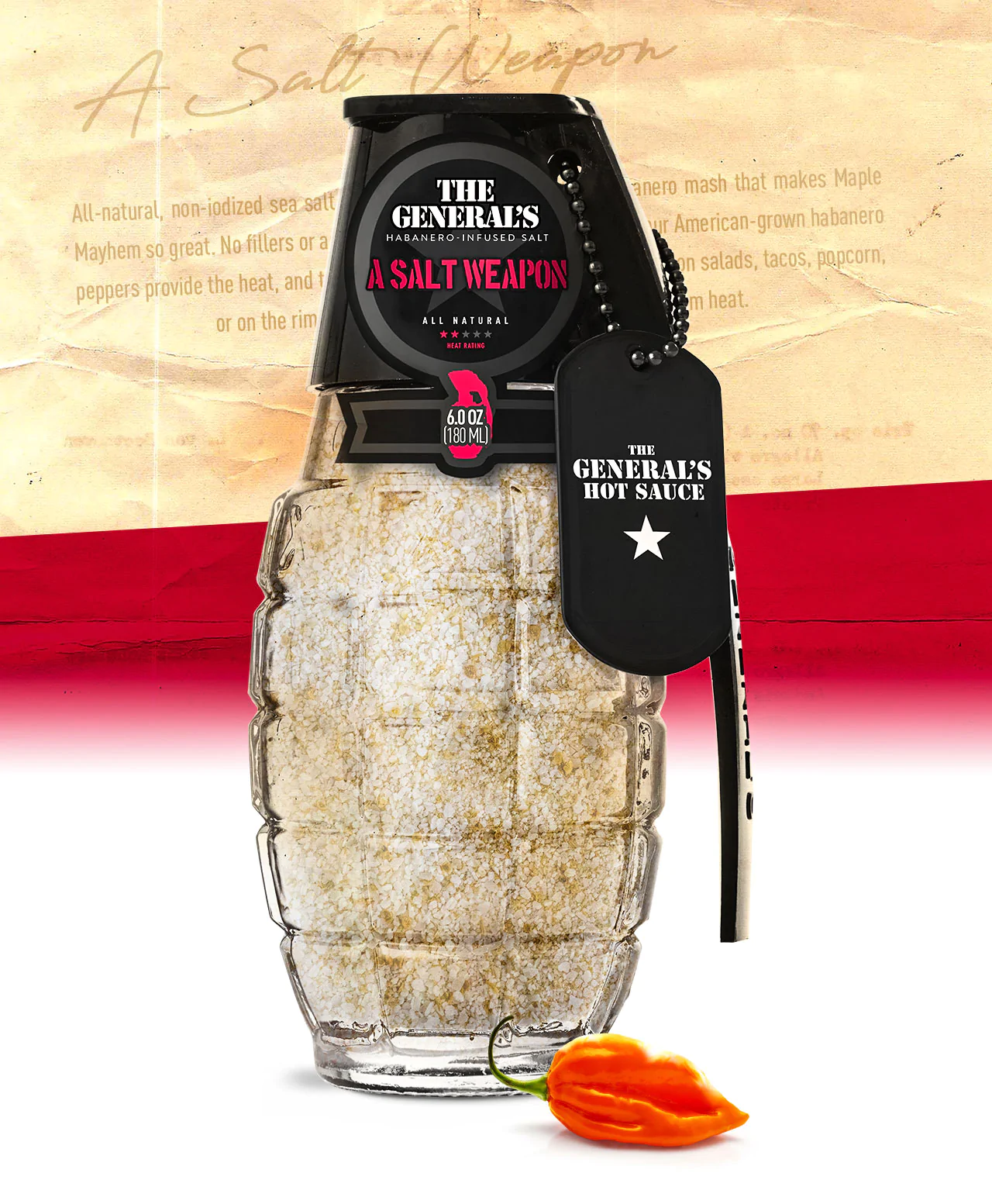 The General's Hot Sauce A Salt Weapon
$12.99
The General's Hot Sauce A Salt Weapon is all-natural, non-iodized sea salt mixed with the same sun-dried habanero mash that makes Maple Mayhem so great. No fillers or additives. The Atlantic ocean provides the salt, and American-grown habanero peppers provide the heat. Together they make one powerful duo! Great on salads, tacos, popcorn, or even the rim of your Margarita or Bloody Mary glass. Medium heat.
Description
All Natural. Gluten Free. Vegan.
Heat: 2 out of 5 | Mild Medium Heat
Ingredients: Coarse sea salt, Sun-dried ground habanero pepper mash
6oz.