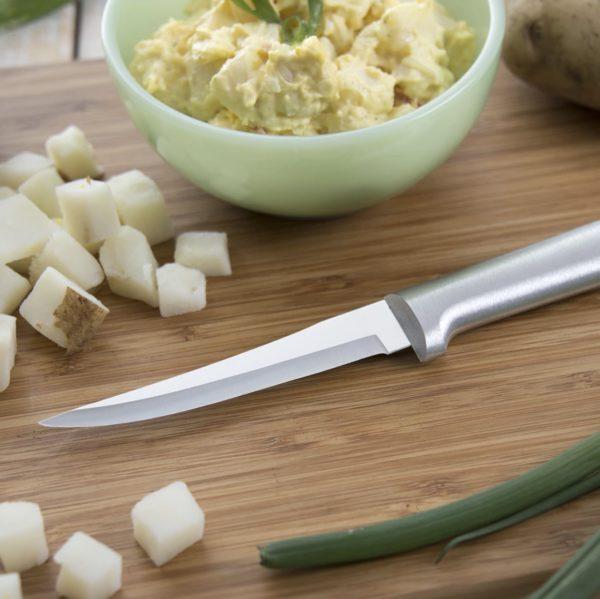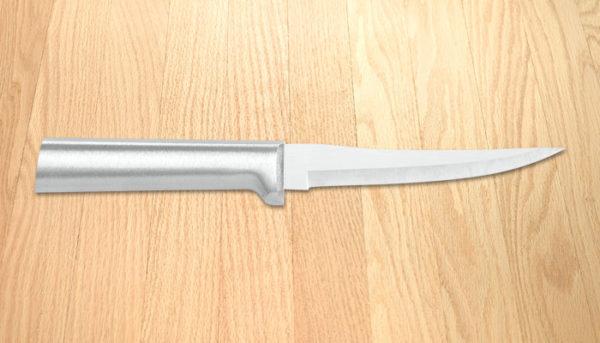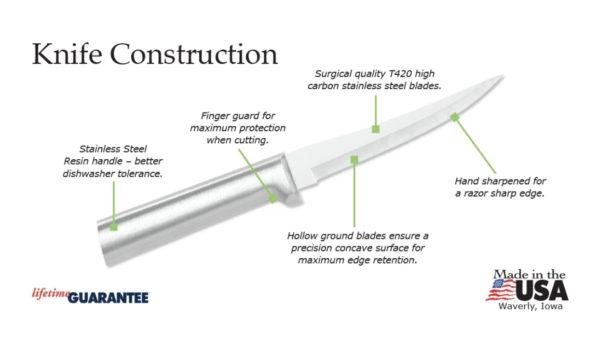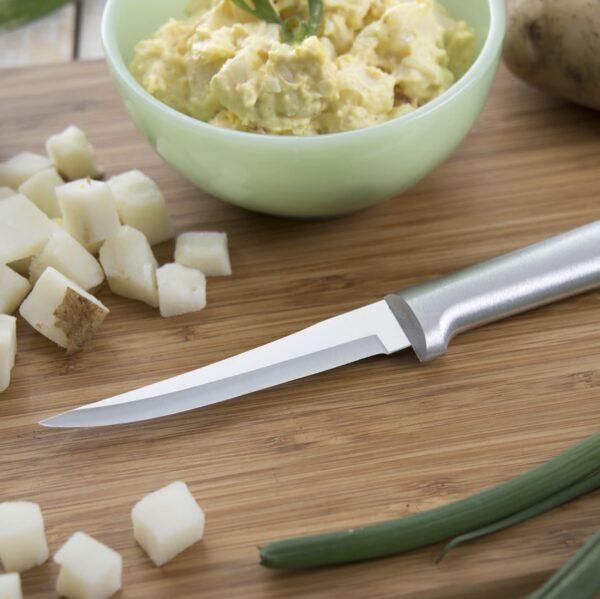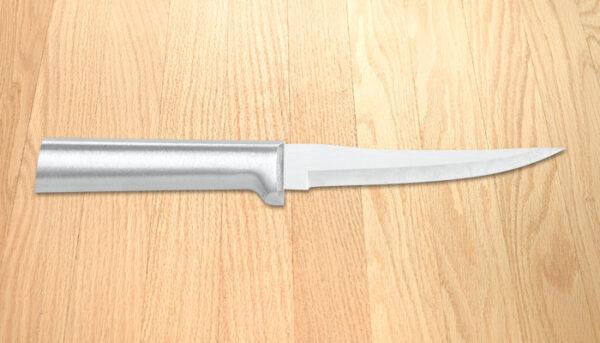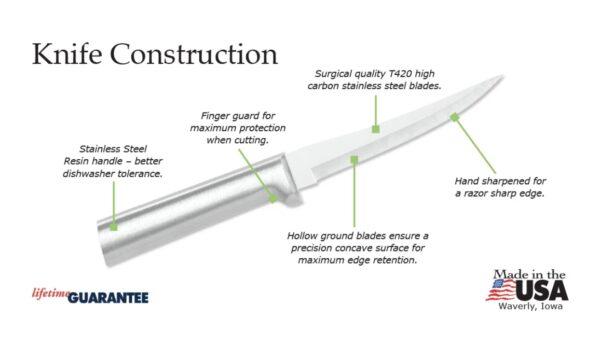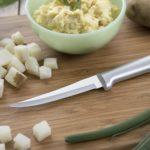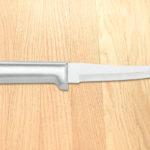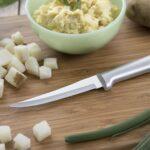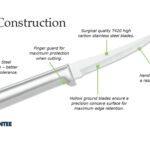 Super Parer Silver
$12.00
Our Super Parer Silver is the largest paring knife manufactured by Rada. One of the most used knives you can have in your kitchen. Perfect for cutting bigger items like chicken and larger fruits and vegetables. It really is super!
Description
Additional information
Description
Super Parer Silver
Product Specifications:
Blade Length: 4 3/8 inches
Total Length: 8 3/8 inches
Blade Material: Surgical Quality T420 High Carbon Stainless Steel Silver
Handle Material: Cast Aluminum
Country of Production: USA
Hand wash
Rada Cutlery is an Iowa Company that has been manufacturing cutlery in Iowa since 1948!
Looking for more Rada Cutlery products, browse all of our Rada Cutlery options here!