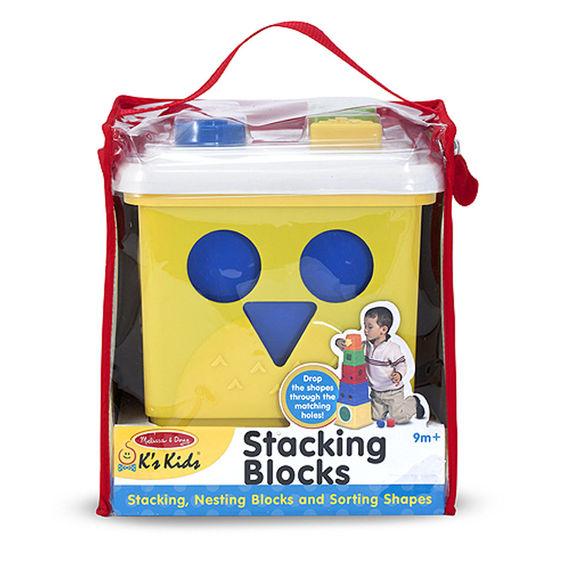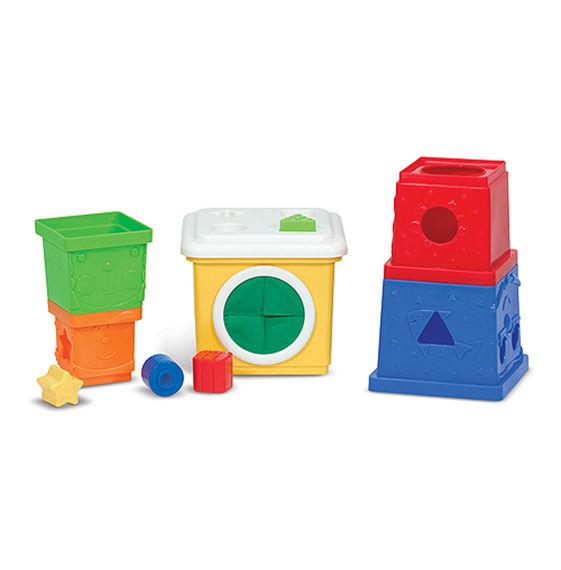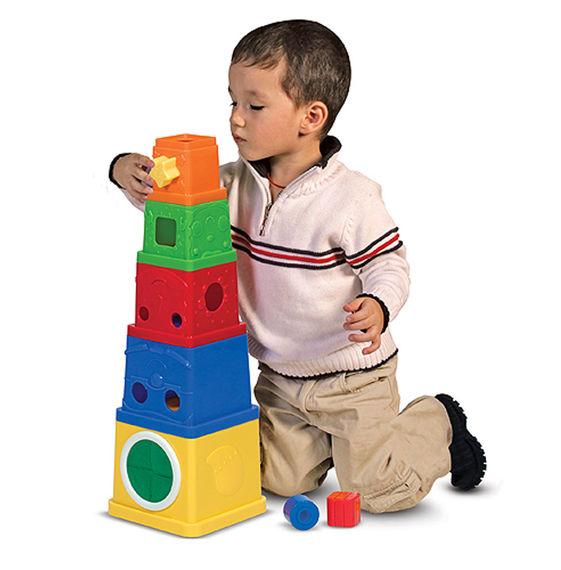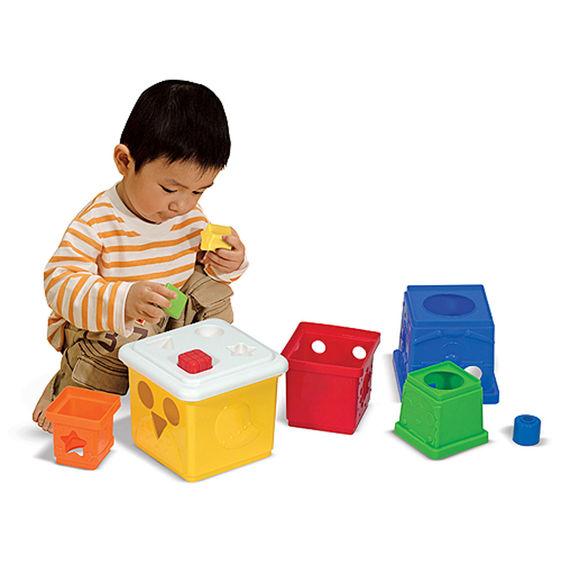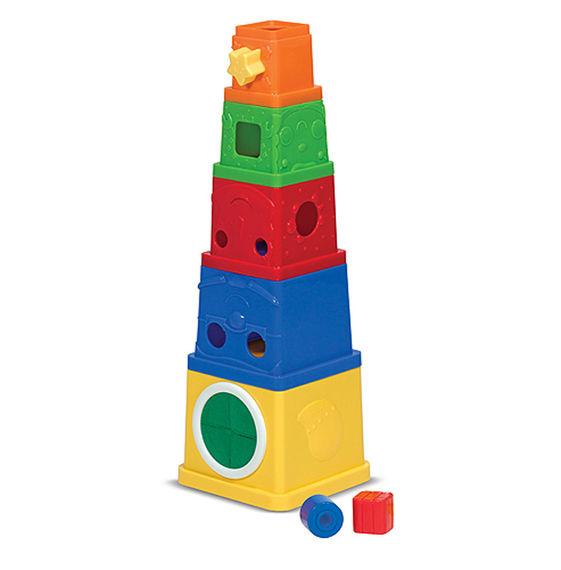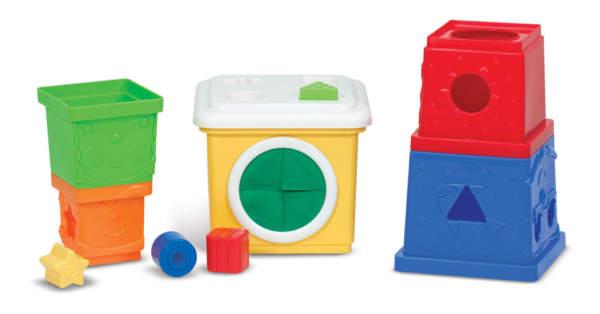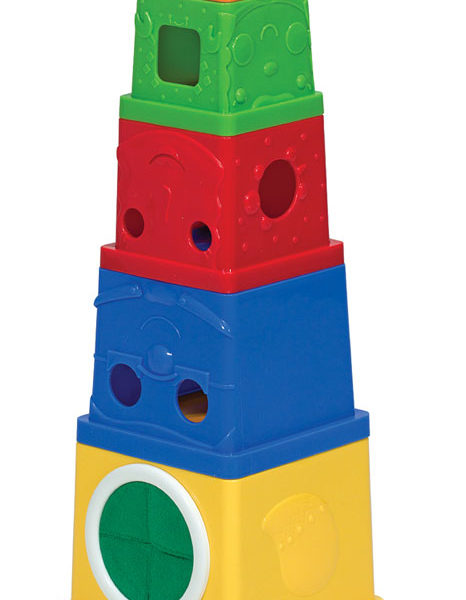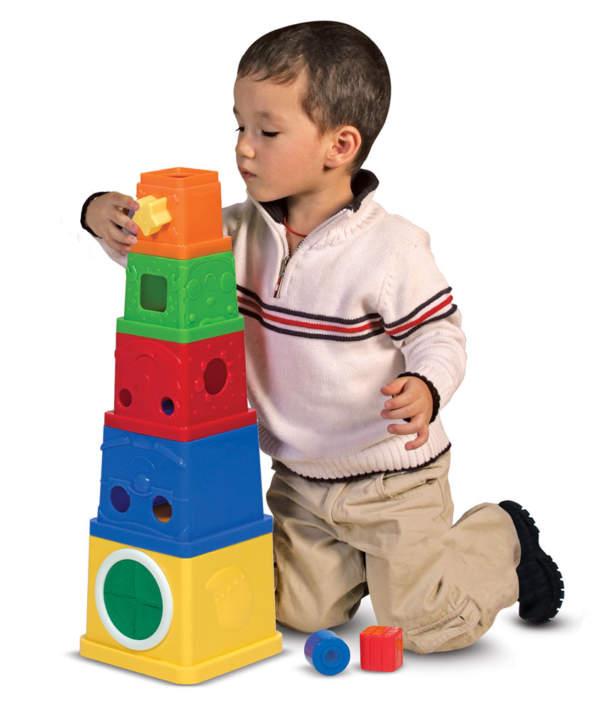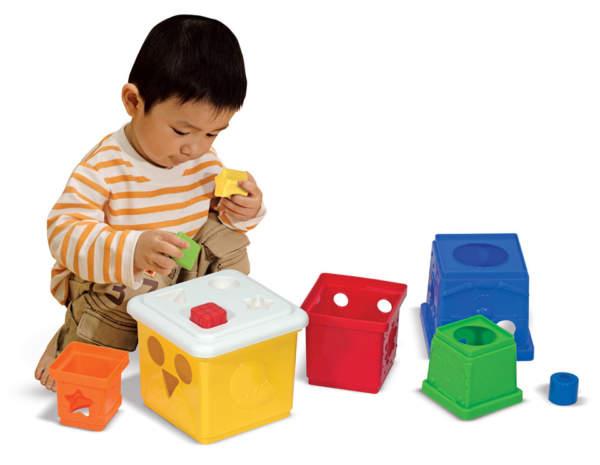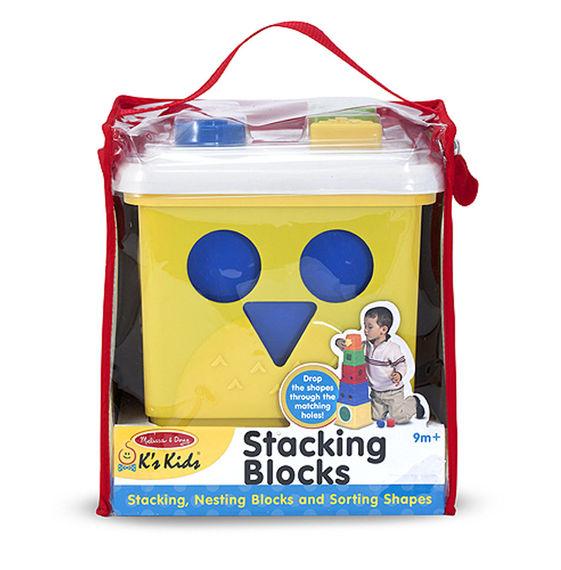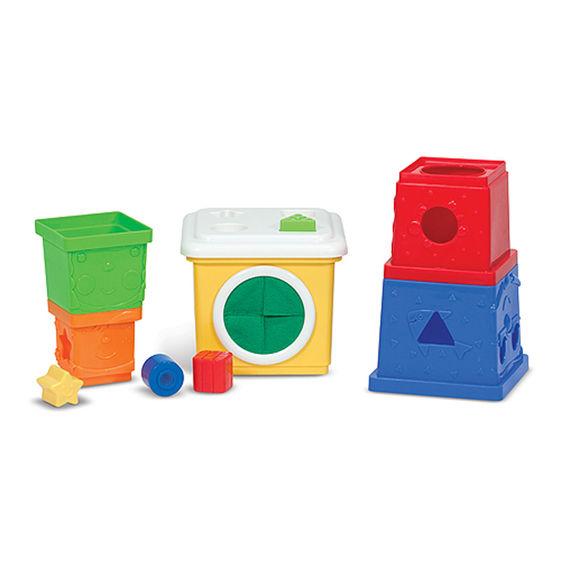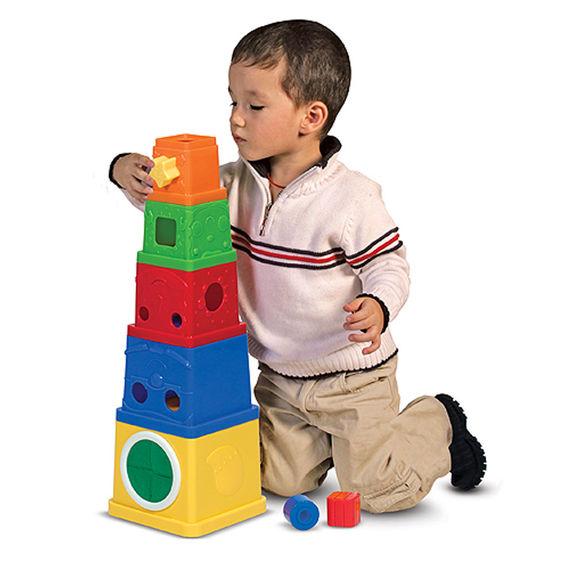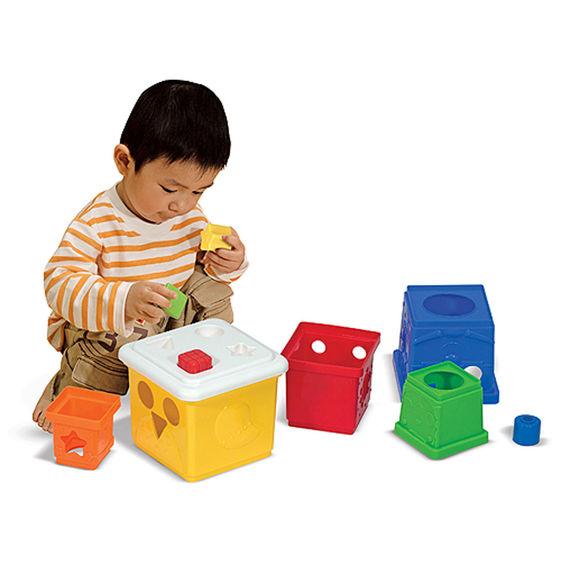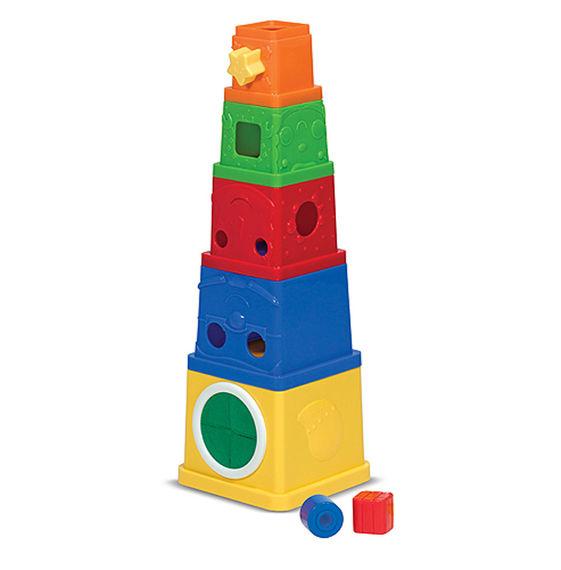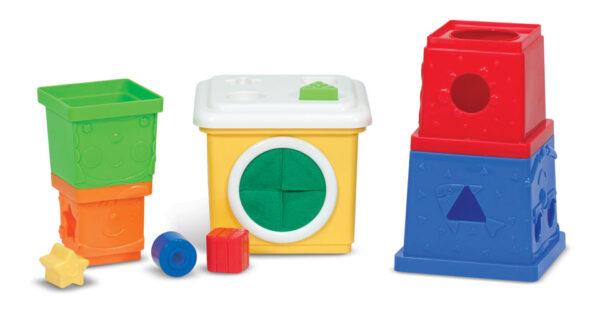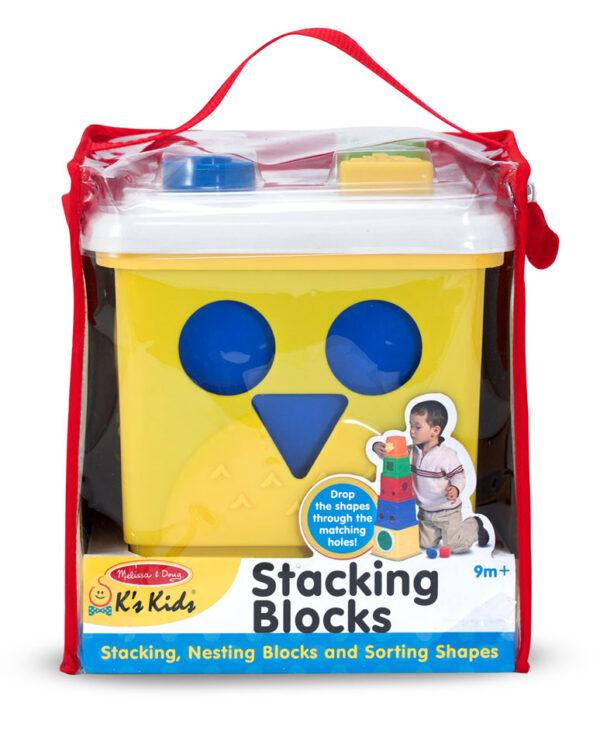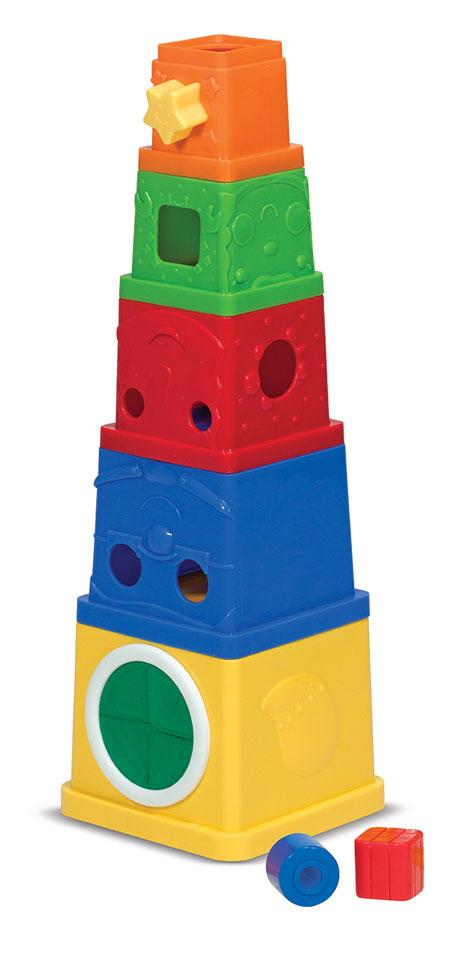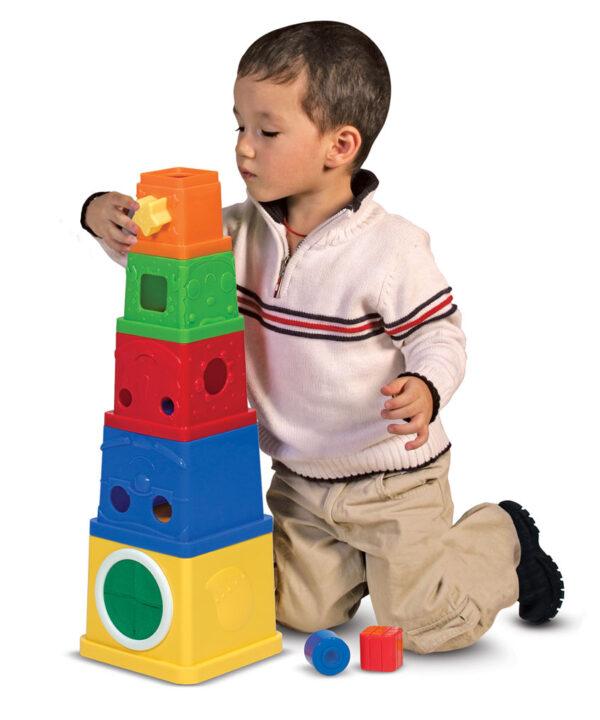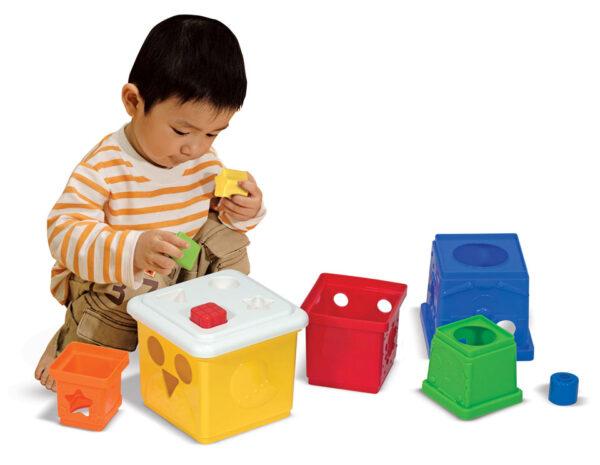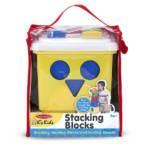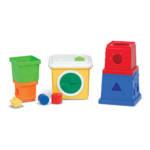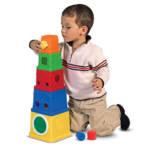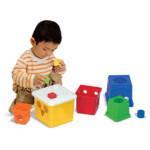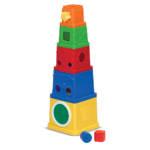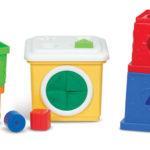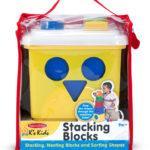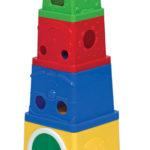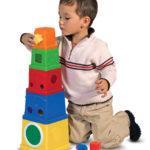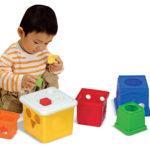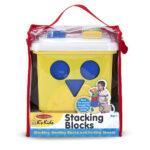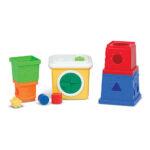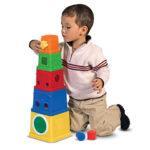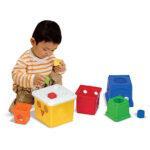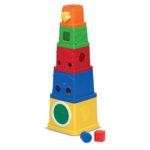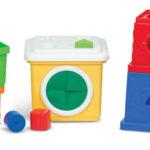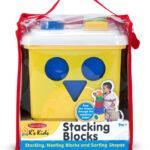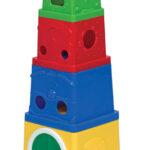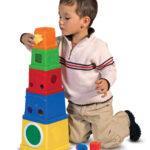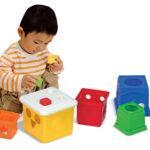 Stacking Blocks
$28.99
Nest the blocks, build a tower, and take shape-sorting fun to new heights! These multifunctional blocks have something new to explore on every side: a family of faces, drop-through tops, shape-sorter sides, and a school of sea creatures offer lots to discuss as children build vocabulary, hand-eye coordination, and motor skills. The sturdy plastic materials and contoured rims make it easier for little ones to place each block, building confidence along with coordination and balance. Creative cutouts in the cups and lid and a collection of shape pieces add to the fun, letting kids create their own shape-sorting activity—or build a tower and drop the shapes all the way through! A felt flap in the base provides sensory reinforcement as children reach in to retrieve the pieces, encouraging little hands to keep exploring, discovering, and learning with this exciting baby and toddler toy. Melissa & Doug K's Kids toys nurture early childhood development in three key skill areas: physical, cognitive, and social. With interactive designs and multisensory features, K's Kids promotes constructive play and effortless learning, keeping interest high and new skills flourishing throughout the baby and toddler years!
Description
Additional information
Description
Stacking, nesting blocks and sorting shapes
Includes 5 colorful cups, 4 sorting shapes, and shape-sorting lid.
Sea creatures, shapes, and a family of faces add interest on every side.
Part of Melissa & Doug K's Kids toys for babies and toddlers
Develops these skills: sensory, fine motor, gross motor, logical, creative, emotional, and self-esteem.
Additional information
| | |
| --- | --- |
| Manufacturer | |
| Age Rating | |
| Packaging | plastic zipper bag |
| Dimensions (Master) | 23 x 15.75 x 9.5 |
| Inner Dimensions | 0 x 0 x 0 |
| Item Dimensions | 9 x 7.5 x 7 |
| Weight | 15.40 |
| UPC Code | 000772091701 |
| Origin | China |