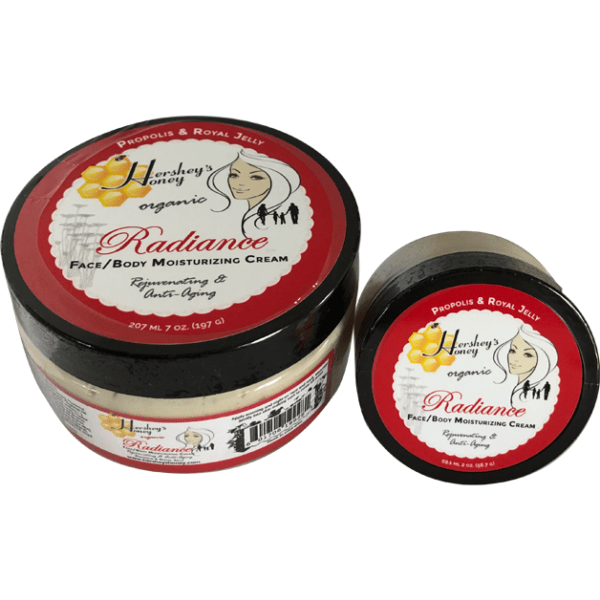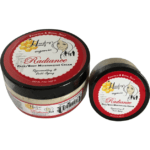 Radiance Natural Moisturizing Cream
$30.99
Our 7 oz. Radiance Natural Moisturizing Cream is made with all natural ingredients and acts as a natural sunscreen. Since it is made with pure beeswax it will not clog your pores, this is because it is a porous organic substance. Instead, our moisturizer is absorbed by the skin and helps to restore and regenerate the tone of the skin leaving it soft and radiant. Radiance natural moisturizing cream is organic and a Non GMO product!
Description
Additional information
Description
Radiance Natural Moisturizing Cream
REJUVENATING AND ANTI-AGING MOISTURIZING CREAM have been clinically proven to naturally aid in the reduction of fine lines and wrinkles while deeply moisturizing the facial, eye, neck and décolleté areas of your skin.
Beneficial Organic Ingredients:
Ionized Acidic Water, Iowa Wildflower Honey, Beeswax, Cocoa Butter, Soybean Oil, Grapeseed Oil, Wheat Germ Oil, Castor Oil, Avocado Oil, Aloe Vera, Coconut Oil, Vitamin E, Carrot Seed Oil, Rosemary Oil, Bergamot, Royal Jelly, Propolis
Apply:
Use morning and night on face and neck. Massage gently into skin making sure to cover all areas
T E S T I M O N I A L S
~ "It really makes my face feel good."
~ "It is helping my wrinkles!"
~ "I really like this moisturizing cream. It makes my face feel so soft and smooth. It is not greasy at all. It also makes my wrinkles go away. I wish I tried it sooner."
Sweet to the soul and healing to the bones. Proverbs 16:24
Size: 7oz