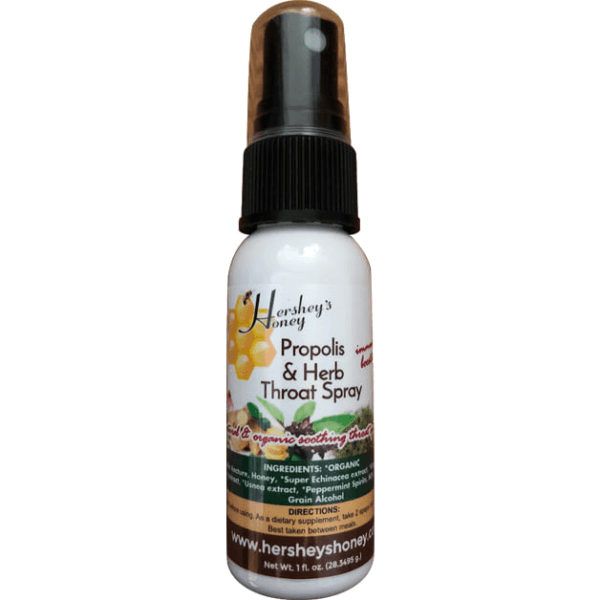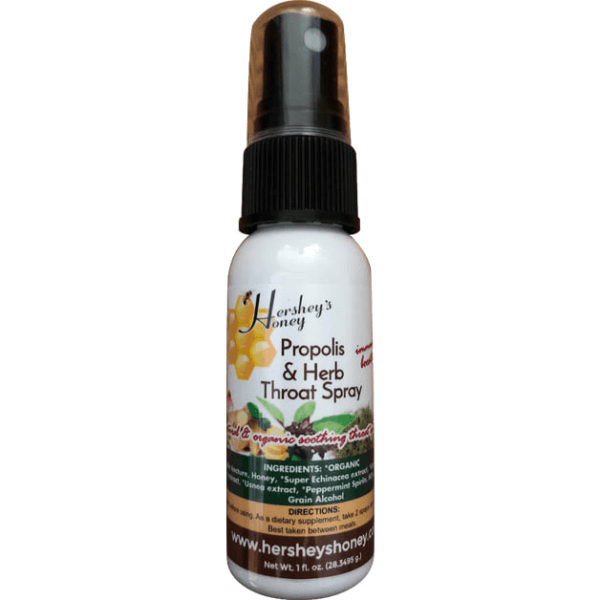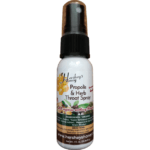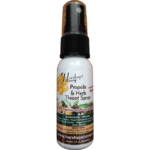 Propolis & Herb Throat Spray
$18.99
Our Propolis & Herb Throat Spray is completely organic and soothing for a cough and sore throat and is a great source for antioxidants. This tried and true spray has been used forever to promote wellness and is all natural.
Description
Additional information
Description
Propolis & Herb Throat Spray
Natural Immune Booster
Sore Throat
Cold and Flu
Gums
Mouth
Breath Freshener
Cooling and Soothing
Propolis has incredible germ-fighting properties an is a major source of bioflavonoids and antioxidants.
Ingredients: *Organic
Propolis Tincture, Honey, *Super Echinacea extract, *Ginger extract, *Licorice extract, *Usnea extract, *Peppermint Spirits, H2o *Cane Alcohol, Grain Alcohol
Directions: Shake Well before using. As a dietary supplement, take 2 sprays into the mouth as needed. Best taken between meals.
Warning: Keep out of reach of children. Seek expert medical advice before taking during pregnancy. As with all dietary supplements, consult your healthcare professional before use.
Net Wt. 1 fl. oz. (28.3495 g.) Spray
Perfect size for pocket or purse
Size: 1 oz