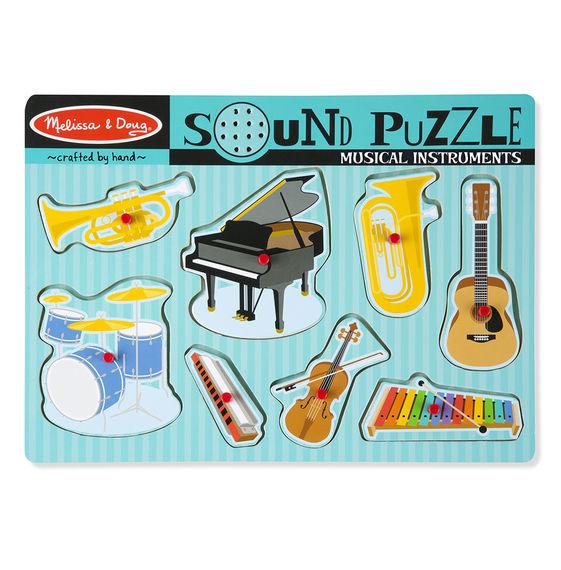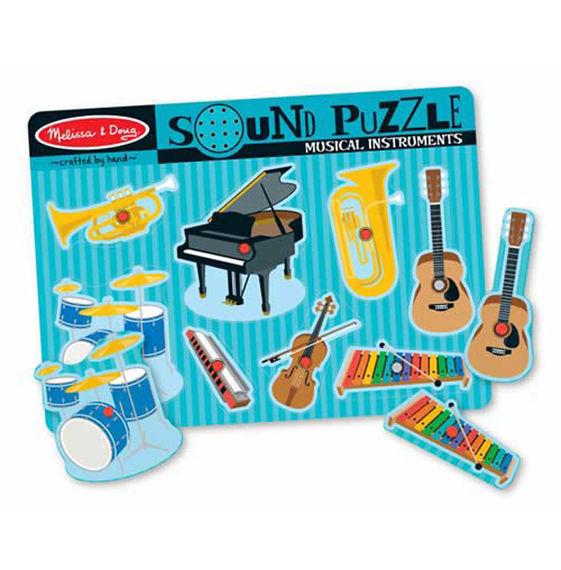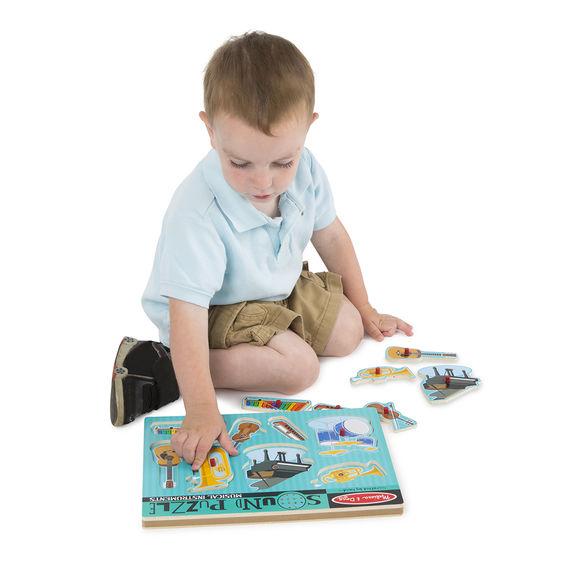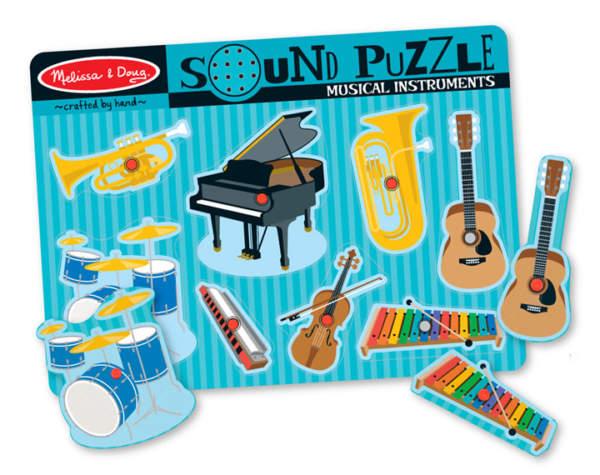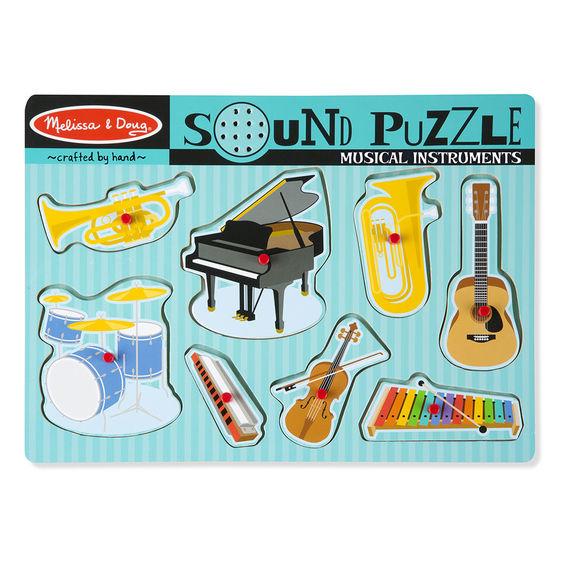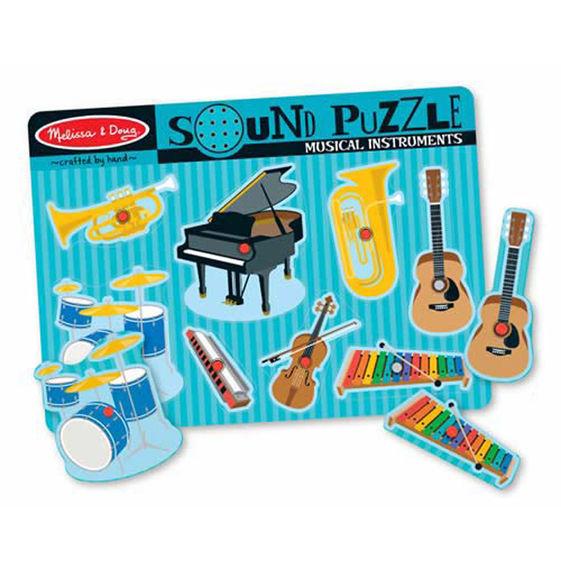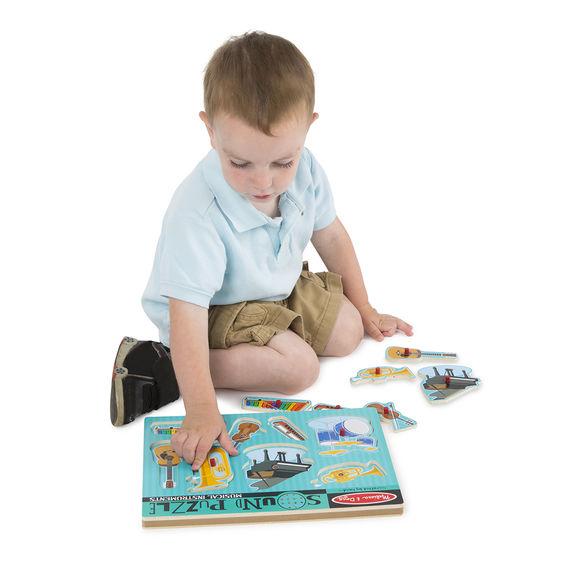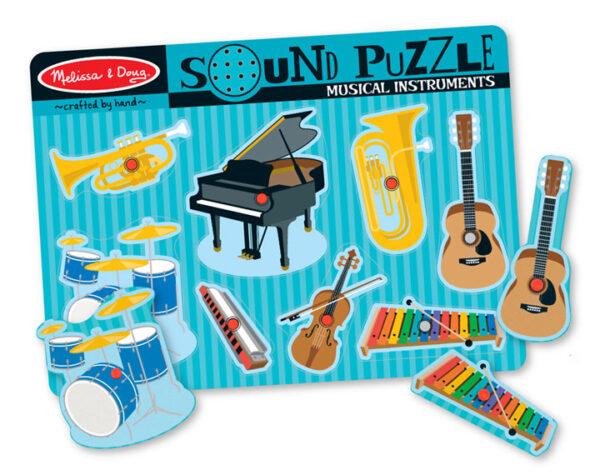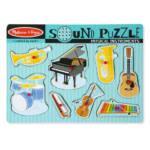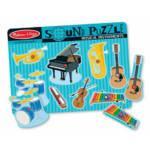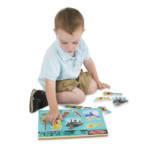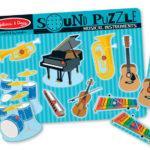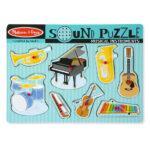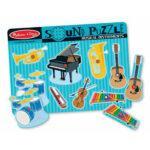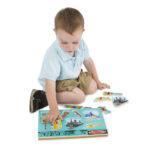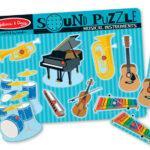 Musical Instruments Sound Puzzle
$14.99
Eight instruments are ready for an aspiring conductor. Place an instrument piece correctly in the puzzle board and listen to the instrument play. Remove each piece to discover the identity of each of the instruments.
Description
Additional information
Description
Place puzzle pieces correctly in the puzzle board to hear realistic sounds!
Light-activated sensors trigger sounds from the built-in speakers.
High-quality recording sounds crisp and clear.
Kid-friendly instrument illustrations
Encourages problem-solving skills and independent play.
Additional information
| | |
| --- | --- |
| Manufacturer | |
| Age Rating | |
| Product Composition | 50% plywood (pieces and the rest board), 30% MDF (the sides of the rest board), 15% plastic (wire coatings, battery compartment, pegs, speaker, sensors), 5% metal (magnet, peg tacks, wires, springs in the battery compartment) |
| Component Construction | 50% plywood (pieces and the rest board), 30% MDF (the sides of the rest board), 15% plastic (wire coatings, battery compartment, pegs, speaker, sensors), 5% metal (magnet, peg tacks, wires, springs in the battery compartment) |
| Battery Info | AAA Batteries Not Included, |
| Packaging | shrinkwrap |
| Dimensions (Master) | 12.75 x 9.25 x 12.75 |
| Inner Dimensions | 0 x 0 x 0 |
| Item Dimensions | 11.8 x 8.65 x 0.85 |
| Weight | 15.80 |
| UPC Code | 000772007320 |
| Origin | China |